Farm-Mate Policy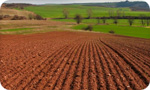 The Farm-Mate provides quality insurance protection for your entire farm. It also offers a wide variety of options to fit your farming operation.
Coverages
The Farm-Mate policy protects you from financial disaster by covering your:
Dwelling
Household Personal Property
Additional Living Expense/Loss of Rents
Farm Service Buildings
Scheduled Farm Personal Property
Blanket Farm Personal Property
Causes Of Loss
The Farm-Mate protects your property from these causes of loss:
Property
Fire
Lightning
Windstorm
Hail
Explosion
Riot
Aircraft
Vandalism
Malicious Mischief
Theft
Smoke In Vehicle
Accidental Overturn or Collision
Livestock
These additional coverages apply to livestock:
Electrocution
Accidental Drowning
Attack by Wild Dogs, Animals
Accidental Shooting
Injury From Loading or Unloading
Collision or Overturn
Additional Coverages
Debris Removal
Emergency Removal of Property
Necessary Repairs
Satellite Dish Systems
Farm Machinery and Equipment Coverage Due to Building Collapse
Construction of New Buildings
Optional Coverages
Additional Operating Expense
Comprehensive Machinery Coverage
Dwelling Replacement Cost
Farm/Household Operations Records
Fire Department Charges
Glass Breakage – Farm Machinery
Household Personal Property Replacement Cost
Inflation Guard
Leased or Rented Farm Buildings
Loss of Income
Open Perils Coverage For Dwelling and Contents
Peak Season
Pollution Clean Up and Removal
Suffocation of Livestock
Water Backup of Sewer and Drains
Ask your Farm Mutual agent for details on different payment plans, deductibles, possible discounts, and the best optional coverages for your farming operation. Contact an agent today.
---
Select another service to learn more about: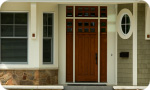 Home-Guard Policy
The Home-Guard policy provides outstanding protection for your most important asset – your home. It also offers protection against financial disaster from accidents or injuries.
Learn more about the Home-Guard Policy
---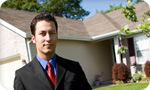 Renters Insurance
Renters Insurance provides both liability coverage for you and your family and coverage for your personal property (both inside and outside your apartment).
Learn more about Renters Insurance
---